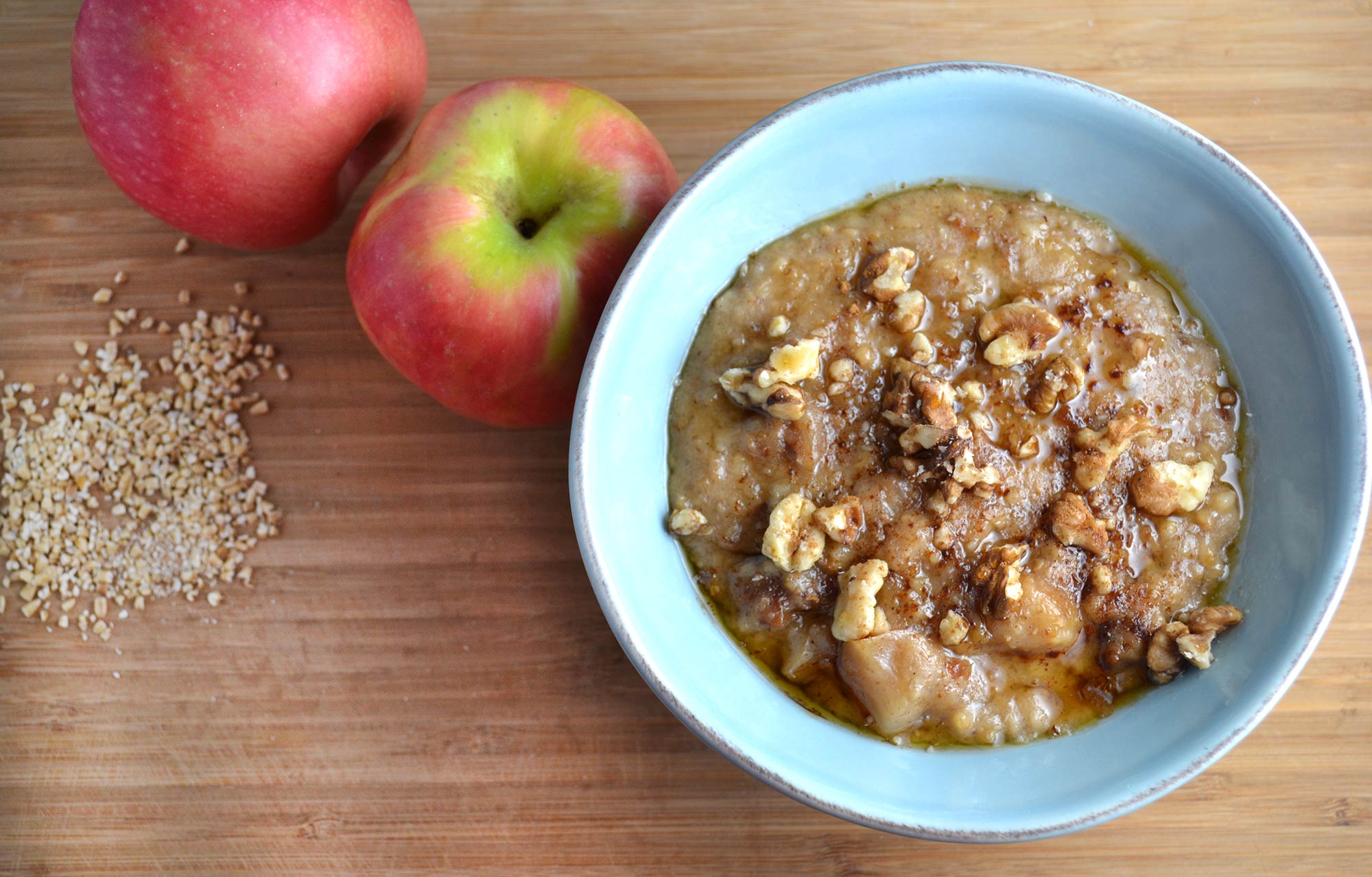 2 cups apple juice
2 cups almond milk
1 teaspoon cinnamon
1 cup steel-cut oats
1/2 cup old fashioned oats
1 tablespoon flax seeds
1 to 2 fresh apples, cored, peeled and diced small
1 teaspoon maple syrup or agave syrup or honey (optional)
2 tablespoons dried fruit (raisins, cherries, cranberries), optional
Combine the apple juice, almond milk and cinnamon in a large saucepan and bring to a boil. Slowly add the steel cut oats and flax seeds, stirring constantly. Reduce the heat to low, cover and simmer 15 minutes, stirring occasionally with a wooden spoon.
Stir in old fashioned oats, apples and sweetener of your choice if desired. Cover and continue to simmer for another 10 minutes, stirring often to prevent the cereal from sticking to the bottom of the pan, until the oats are soft and the mixture is creamy.
Add additional warm milk and dried fruit if desired.
Serve warm or store in a covered container, refrigerate, then reheat for later use.